The Value of Managing Stress
Stress is our body's natural response to threats and challenging situations. Stress stimulates your natural survival mechanism in response to danger, called the "fight or flight" response. The stress response causes an increased production of specific stress hormones - with the primary hormone being cortisol.
In the short-term, stress is beneficial. However, chronic stress may lead to unwanted health conditions including high blood pressure, a hindered immune system, and cardiovascular disease.
The MaxLiving Stress Management bundle may help to balance stress hormones for a healthy stress response.
MaxLiving Stress Management Bundle contains:
NON-GMO

DAIRY-FREE

GLUTEN-FREE

NO ARTICLE FLAVORS OR COLORS

SUGAR-FREE

PEANUT-FREE

SOY-FREE

SALT-FREE

FISH-FREE

PRESERVATIVE-FREE

NO TITANIUM DIOXIDE
Product Information
Sleep + Mood Formula Improve your moods and get a restful sleep with MaxLiving Sleep + Mood Formula. Our supplement aids in the regulation of appetite, food intake, and melatonin production. The MaxLiving formulation supports the normal production and regulation of serotonin, an important brain neurotransmitter associated with a balanced emotional state.
100% GMO-free
Gluten-free
Vegetarian
No salt or sugar
Dairy-free
Peanut and tree nut-free
Free of preservatives
Contains no artificial color or flavors
Adrenal Revive contains a variety of herbs and nutrients that support optimal adrenal health and assist with how the body responds to stress. Cortisol is known as our primary stress hormone, and an imbalance can cause problems within the body such as insulin imbalance and blood sugar instability. Many adrenal support blends are available on the market, but MaxLiving Adrenal Revive helps to support and refresh the adrenals with natural sources such as vitamins and botanicals, and contains no artificial flavors, colors, or sweeteners.
Non-GMO
Gluten-free
Shellfish free
No salt or sugar
Preservative-free
Peanut and tree nut-free
Egg-free
These nutraceuticals support the nutritional focus of the 5 Essentials®.
Customer Reviews
100
reviewers would recommend this product
Write a Review
Ask a Question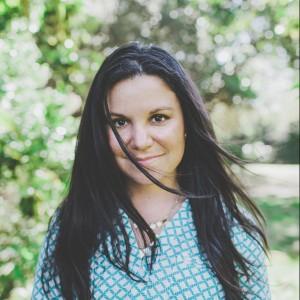 LH
08/03/2022
Linda H.

United States
I recommend this product
Has improved my sleep!
Love this product! I take the sleep/mood formula in the evening and the adrenal revive in the morning. It has done wonders to improve sleep and overall energy. I don't get the up and down spikes anymore.
03/21/2022
Anonymous

United States
I recommend this product
Stress management Bundle
Been using for 2 months and can definitely tell a difference!
12/06/2021
Anonymous

United States
I recommend this product
Stress Management Bundle Review
So far very positive
11/30/2021
Anonymous

United States
I recommend this product
Great product
Like those supplements, working great. Definitely will buy again
05/14/2021
Anonymous

United States
I recommend this product
Stress management bundle
It seems to be helping my daughter some.