The Value of Balanced Blood Sugar
Glucose is a sugar that is converted by the body from carbohydrates and carried to the cells for energy.  Blood sugar levels measure how much glucose is in the blood, and these levels are regulated by the hormones insulin and glucagon. Certain health conditions, such as diabetes, cause problems with insulin secretion and blood sugar balance, resulting in high or low blood sugar levels.
MaxLiving Balanced Blood Sugar Bundle contains:
NON-GMO

DAIRY-FREE

GLUTEN-FREE

NO ARTICLE FLAVORS OR COLORS

SUGAR-FREE

PEANUT-FREE

SOY-FREE

SALT-FREE

FISH-FREE

PRESERVATIVE-FREE

NO TITANIUM DIOXIDE
Product Information
Support healthy and steady blood sugar levels, improve insulin sensitivity, and modulate inflammatory response with Gluco-Support.† This powerful formula contains nutrients such as cinnamon extract, American ginseng, and berberine which have been shown throughout history to have positive effects on blood sugar levels. Gluco-Support contains a variety of highly-researched and high quality ingredients that have been specially formulated in an all-in-one, easy to use supplement.
Help support healthy blood glucose levels, insulin sensitivity, carbohydrate metabolism with Metabolic Support.† Metabolic Support is a comprehensive multivitamin and mineral supplement designed to support and protect the body from oxidative stress. With nutrients such as green extract, taurine, inositol, and carnosine, this formula contains compounds that are not often found in other multivitamins. Metabolic Support provides minerals with high bioavailability, which contributes to optimal levels of these nutrients in the body.
Help benefit proper intestinal and bowel function with PurePath™ Fiber Unflavored.† This high-quality fiber supplement contains twelve types of fibers derived from vegetables, roots, seeds, and tree extracts. Adequate consumption of fiber has many health benefits, however, many people do not consume enough in their day-to-day diet. PurePath™ Fiber is unflavored and contains no artificial colors or sweeteners, and can help provide the body with additional fiber that may not be consumed through diet alone.
These nutraceuticals support the nutritional focus of the 5 Essentials®.
Customer Reviews
Write a Review
Ask a Question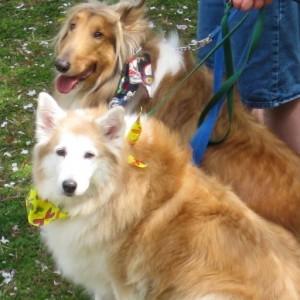 CP
07/30/2020
Cynthia P.

United States
I recommend this product
Great Tool in Fighting for Restored Health
I have been using this Blood Sugar Bundle for just over a month. I have also been eating nostly the Advanced Plan. It is easy to incorporate taking the supplements and fiber into my day. My blood sugar numbers are better and I am so encouraged!