MaxLiving Perspective
Incorporating 5 Essentials™
A joint is any place where two or more bones connect, including your shoulder, elbow, knee, and jaw.(1) Adults have over 200 joints, which allow for mobility, flexibility, and the ability to stay physically active.(2) Joint pain can occur as a result of the aging process or injury, and can appear as discomfort, pain, or inflammation from any part of your joint.(3) Fortunately, you can help prevent joint disorders or reduce the severity of pain and other symptoms.
Use these strategies to support optimal joint health, naturally.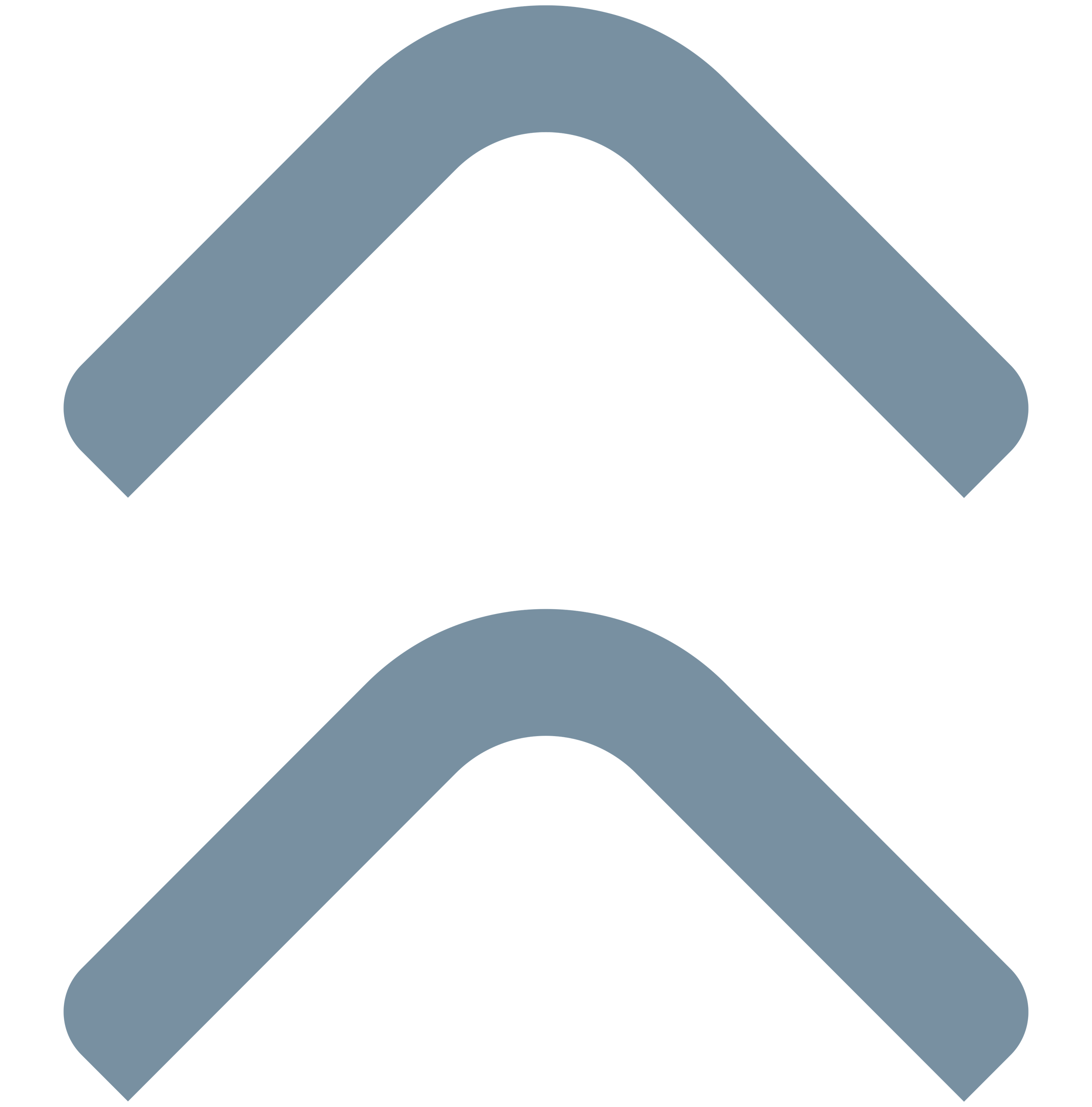 Get a chiropractic adjustment. Chiropractic treatment can specifically benefit pain and other symptoms of osteoarthritis, as well as other joint complications including strain and injury.(4,5) Chiropractic care has shown success throughout history and can help restore motion and reduce joint pain.(5)


Maintain regular chiropractic care. In addition to adjustments, chiropractors may consider or recommend supportive interventions or methods to reduce muscle spasms and relieve tenderness in addition to using active exercises or traction to slowly stretch your joints and help increase your range of motion.(6)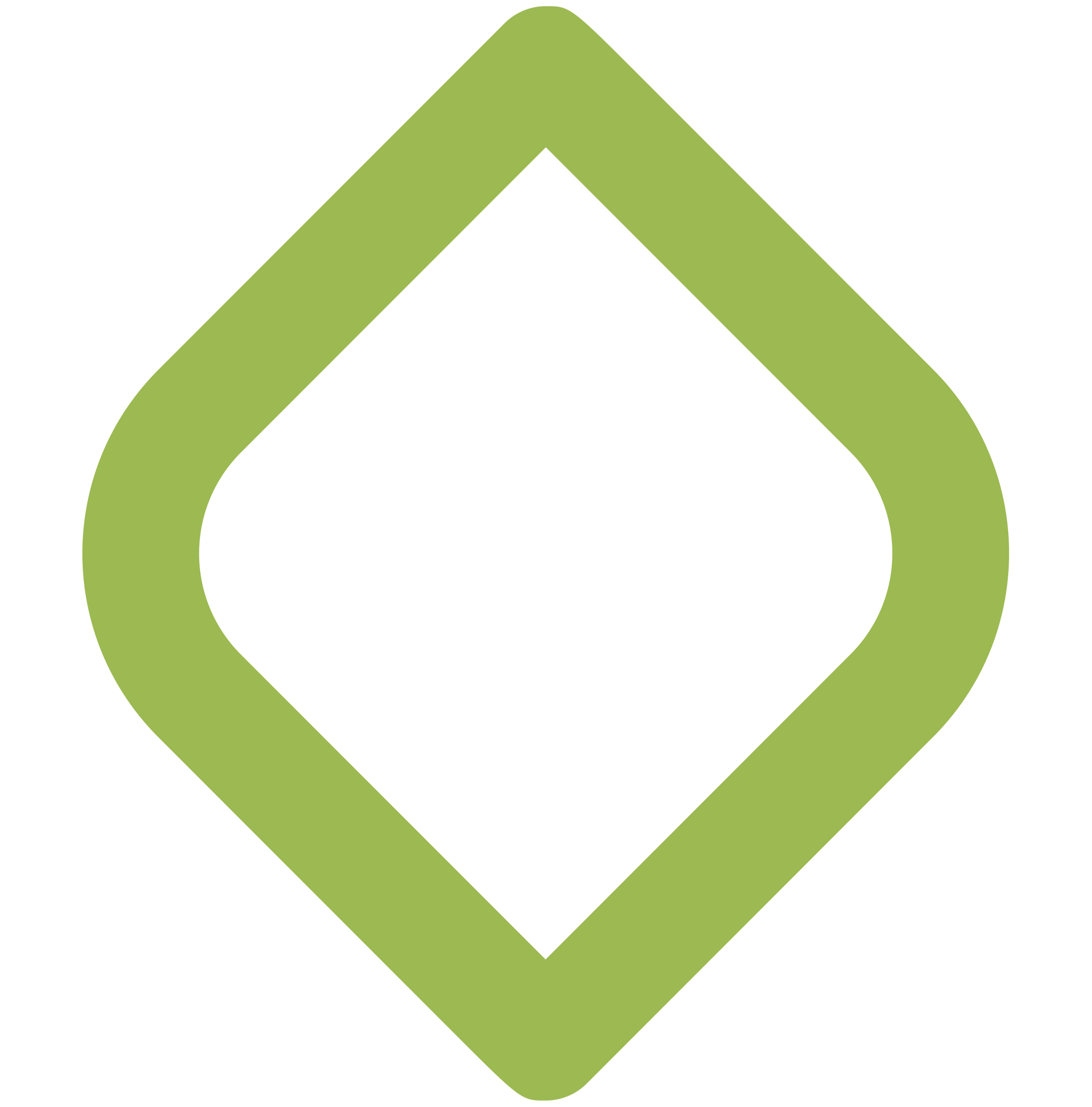 Include fresh, organic cherries in your diet. Cherries contain anthocyanins, which are a pigment with antioxidant and anti-inflammatory effects.(7) The consumption of cherries can help reduce both joint pain and inflammation.(8)


Increase your consumption of omega-3 fatty acids. Comprehensive sources include cold-water, wild-caught fish, raw walnuts, and flaxseeds.(9) Omega-3 fatty acids are anti-inflammatory, and can help reduce swelling, stiffness, and joint tenderness, as well as promote recovery after injury.(10,11)


Spice your meals and beverages with turmeric. Turmeric contains the compound curcumin, which has anti-inflammatory properties.(12,13) As a result, it helps decrease joint pain and inflammation.(14)


Avoid processed, inflammatory foods. These include sugar, fried foods, refined grains and oils, frozen meals, and packaged snacks. These foods can increase joint pain, inflammation, and decrease recovery time following injury.(15,16)


Consume collagen-rich foods, such as bone broth, grass-fed beef, and free-range chicken.(17) Collagen protects cartilage, which is the tissue that cushions the joints. Consuming collagen can help to reduce joint pain caused by both physical activity and arthritis.(18,19)


Drink at least 8 glasses of clean, filtered water per day. Cartilage is about 80 percent water. When the body is not hydrated, it can pull water from cartilage and harm the joints.(20)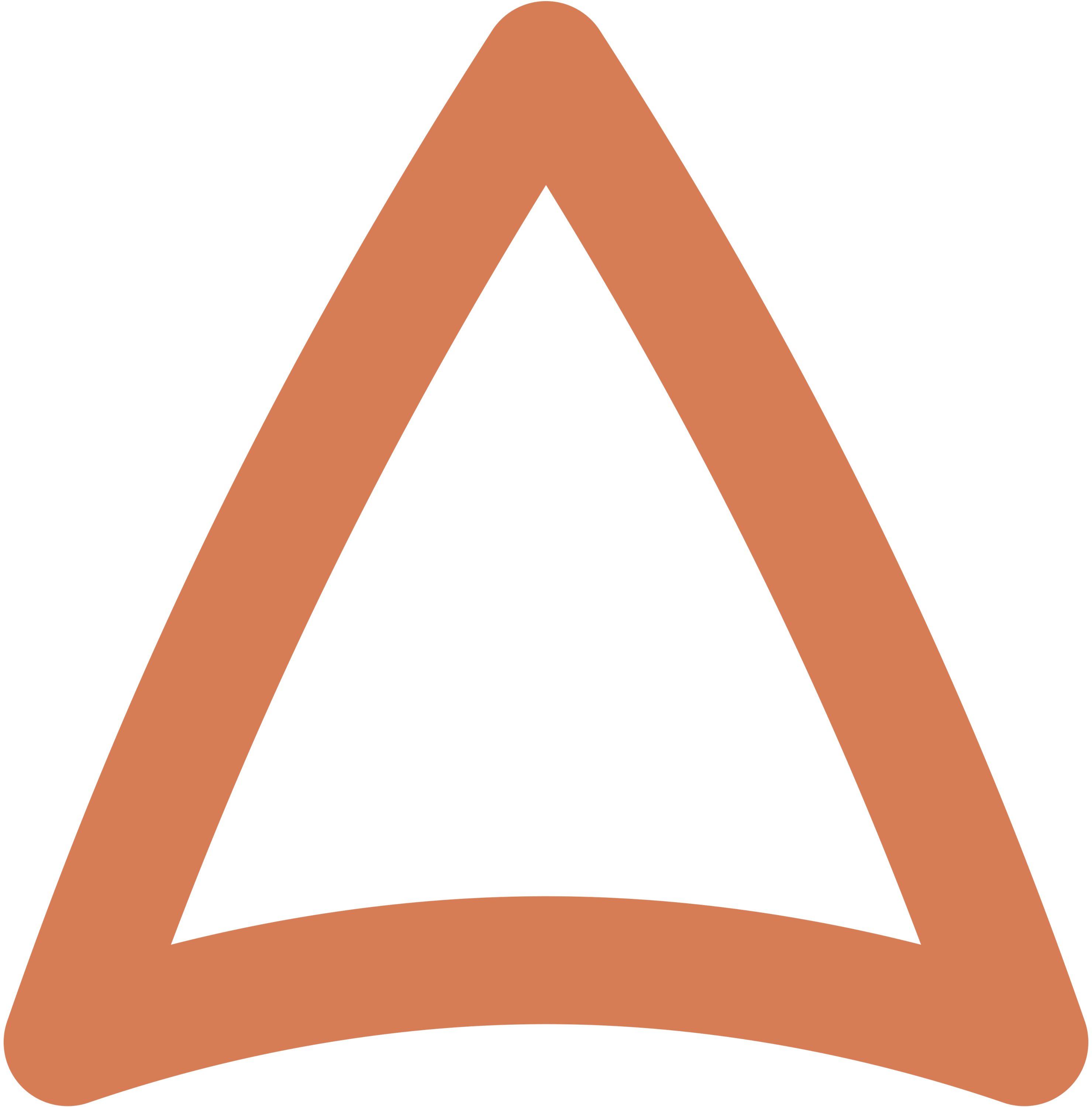 Get 7-9 hours of quality sleep per night.(21) Poor sleep can increase inflammation, joint pain, and risk of injury.(22,23,24)


Practice techniques to help you relax. Joint pain can often cause sleep disturbance, so it is important to avoid overstimulation before bed to improve relaxation and sleep.(25) Avoid blue light exposure at night as it can decrease the production of melatonin.(26) Additionally, caffeine at night can affect sleep quality up to six hours prior to bedtime.(27)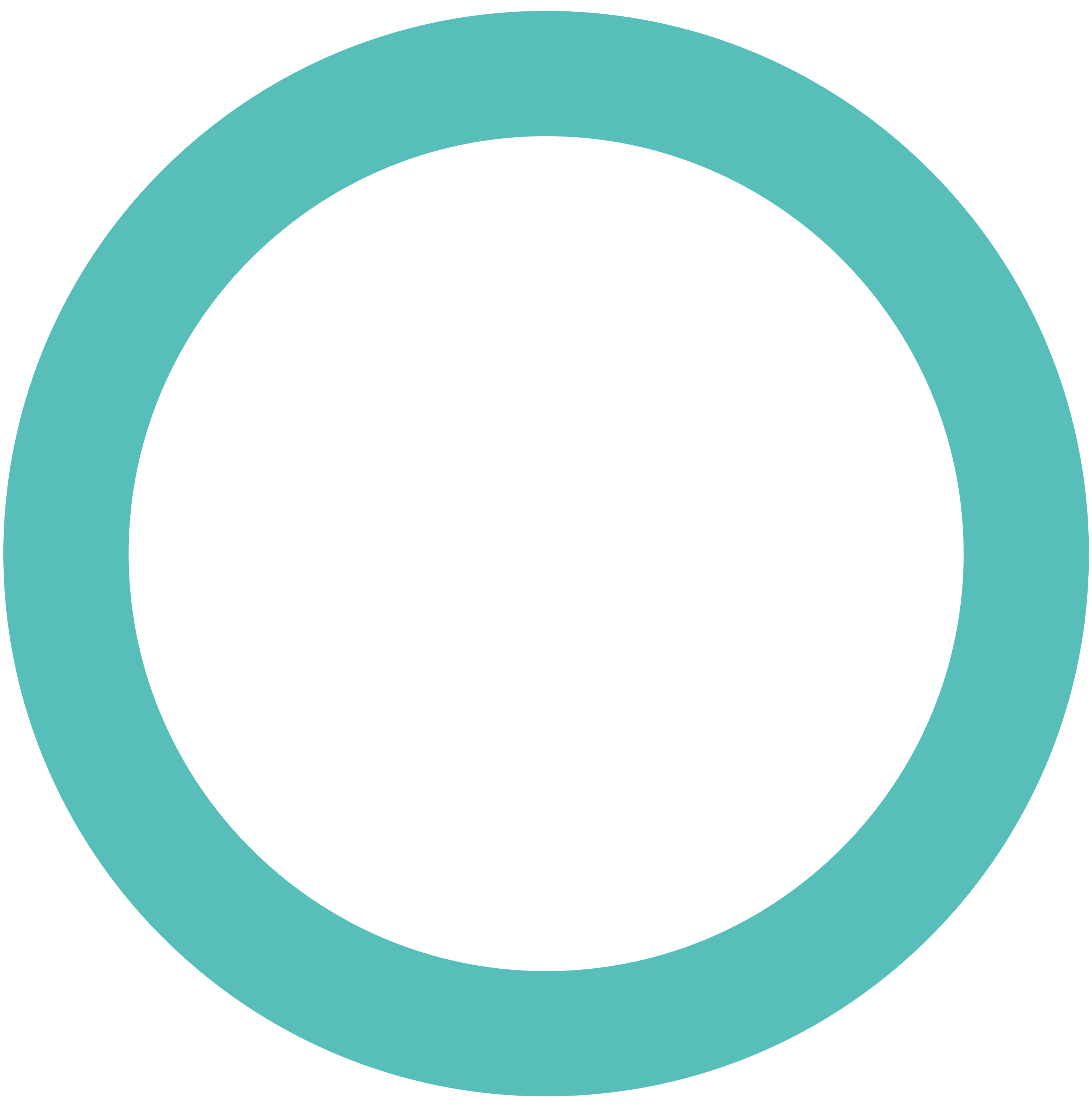 Exercise regularly. The thought of exercising with joint pain may seem overwhelming, but regular exercise can actually help increase strength and reduce joint pain.(28)

Use caution and don't overdo it. Low intensity exercise such as low-impact water aerobics can help ease the body into exercise without putting excess strain on the joints.(29)





Please consult with your healthcare practitioner before starting any exercise program.


Avoid smoking. Cigarette smoking can increase inflammation and make recovery from injury more difficult.(30) Additionally, smoking can also result in cartilage loss and heightened joint pain.(31)


Drink alcohol in moderation. Some alcohol can have health benefits in limited quantities, however, too much alcohol can increase inflammation and the risk of joint disorders.(32)


If you have any concerns about your joint health, please consult with your healthcare practitioner about performing the proper blood tests.

Talk to your healthcare practitioner about including these and/or any other supplements in your dietary practices.

Joint Health Supplement Recommendations
Curcumin C3® with BioPerine®

2 capsules daily with a meal
1 capsule daily with a meal
Multivitamin (Men's or Women's)
B-Complex with Delayed Release
1 capsule twice daily with food
1 capsule daily with food
2 softgels - 1 -2 times daily with food
4 capsules daily with food
Never modify any medications or other medical advice without your healthcare practitioner's support.
*For optimal results, we recommend you perform a metabolic analysis profile test, which tests for key biomarkers that identify nutritional deficiencies, toxicities, bacterial overgrowth, and drug effects. Talk with your MaxLiving Chiropractor about the Metabolix Program to get tested and be able to obtain a more customized health plan.
1. What Are Bones and What Do They Do? kidshealth.org. https://kidshealth.org/en/teens/bones-muscles-joints.html. Accessed September 30, 2019.
2. Joint Health 101. unitypoint.org. https://www.unitypoint.org/livewell/article.aspx?id=37c5404f-4432-4bda-8b8d-7f64b7106688. Published August 29, 2014. Accessed September 30, 2019.
3. Joint Pain. mayoclinic.org. https://www.mayoclinic.org/symptoms/joint-pain/basics/definition/sym-20050668. Published January 11, 2019. Accessed September 30, 2019.
4. Law A. Diversified chiropractic management in the treatment of osteoarthritis of the knee: a case report. J Can Chiropr Assoc. 2001;45(4):232-240. https://www.ncbi.nlm.nih.gov/pmc/articles/PMC2505083/. Published December, 2001. Accessed September 30, 2019.
5. Chiropractic Care: Safe for Sprains, Strains and Pains. health.clevelandclinic.org. https://health.clevelandclinic.org/chiropractic-care-safe-for-sprains-strains-and-pains/. Published March 31, 2012. Accessed September 30, 2019.
6. Sayre C. How Chiropractors Can Help Arthritis Pain. arthritis.org. https://www.arthritis.org/living-with-arthritis/treatments/natural/other-therapies/chiropractic-medicine.php. Accessed September 30, 2019.
7. Lila MA. Anthocyanins and Human Health: An In Vitro Investigative Approach. J Biomed Biotechnol. 2004;2004(5):306-313. doi: 10.1155/S111072430440401X.
8. Kuehl KS, Elliot DL, Sleigh AE, Smith JL, et al. Efficacy of Tart Cherry Juice to Reduce Inflammation Biomarkers among Women with Inflammatory Osteoarthritis (OA). Journal of Food Studies. 2012;1(1):1-12. doi: 10.5296/jfs.v1i1.1927.
9. Siriwardhana N, Kalupahana NS, Moustaid-Moussa N, et al. Health benefits of n-3 polyunsaturated fatty acids: eicosapentaenoic acid and docosahexaenoic acid. Adv Food Nutr Res. 2012;65(1):211-222. doi: 10.1016/B978-0-12-416003-3.00013-5.
10. Rajaei E, Mowla K, Ghorbani A, Bahadoram S, Bahadoram M, Dargahi-Malamir M, et al. Glob J Health Sci. 2016;8(7):18-25. doi: 10.5539/gjhs.v8n7p18.
11. Smith GI, Atherton P, Reeds DN, Mohammed BS, Rankin D, Rennie MJ, Mittendorfer B, et al. Dietary omega-3 fatty acid supplementation increases the rate of muscle protein synthesis in older adults: a randomized controlled trial. Am J Clin Nutr. 2011;93(2):402-412. doi: 10.3945/ajcn.110.005611.
12. Johnson J. Can turmeric help treat rheumatoid arthritis? medicalnewstoday.com. https://www.medicalnewstoday.com/articles/325508.php. Updated June 19, 2019. Accessed September 30, 2019.
13. Chin KY. The spice for joint inflammation: anti-inflammatory role of curcumin in treating osteoarthritis. Drug Des Devel Ther. 2016;10(1):3029-3042. doi: 10.2147/DDDT.S117432.
14. Daily JW, Yang M, Park S, et al. Efficacy of Turmeric Extracts and Curcumin for Alleviating the Symptoms of Joint Arthritis: A Systematic Review and Meta-Analysis of Randomized Clinical Trials. J Med Food. 2016;19(8):717-729. doi: 10.1089/jmf.2016.3705.
15. The Best Food to Help Relieve Your Joint Pain. health.clevelandclinic.org. https://health.clevelandclinic.org/the-best-food-to-help-relieve-your-joint-pain/. Published October 31, 2016. Accessed September 30, 2019.
16. Study Shows That Reducing Processed and Fried Food Intake Lowers Related Health Risks and Restores Body's Defenses. mountsinai.org. https://www.mountsinai.org/about/newsroom/2009/study-shows-that-reducing-processed-and-fried-food-intake-lowers-related-health-risks-and-restores-bodys-defenses. Published November 4, 20019. Accessed September 30, 2019.
17. Casselbury K. Are There Foods High in Hyaluronic Acid? livestrong.com. https://www.livestrong.com/article/47571-foods-high-hyaluronic-acid/. Updated May 14, 2019. Accessed September 30, 2019.
18. Clark KL, Sebastianelli W, Flechsenhar KR, Aukermann DF, Meza F, Millard RL, Deitch JR, Sherbondy PS, Albert A, et al. Curr Med Res Opin. 2008;24(5):1485-1496. doi: 10.1185/030079908X291967.
19. Porfirio E, Fanaro GB, et al. Collagen supplementation as a complementary therapy for the prevention and treatment of osteoporosis and osteoarthritis: a systematic review. Rev bras geriatr gerontol. 2016;19(1):153-164. doi: 10.1590/1809-9823.2016.14145.
20. 5 Best Ways to Safeguard Your Joints as You Age. health.clevelandclinic.org. https://health.clevelandclinic.org/5-best-ways-to-safeguard-your-joints-as-you-age/. Published September 13, 2017. Accessed September 30, 2019.
21. National Sleep Foundation Recommends New Sleep Times. sleepfoundation.org. https://www.sleepfoundation.org/press-release/national-sleep-foundation-recommends-new-sleep-times. Published February 2, 2015. Accessed September 30, 2019.
22. Mullington JM, Simpson NS, Meier-Ewert HK, Monika Haack, et al. Sleep Loss and Inflammation. Best Pract Res Clin Endocrinol Metab. 2010;24(5):775-784. doi: 10.1016/j.beem.2010.08.014.
23. Finan PH, Goodin BR, Smith MT, et al. The association of sleep and pain: An update and a path forward. J Pain. 2013;14(12):1539-1552. doi: 10.1016/j.jpain.2013.08.007.
24. Sleep and Pain. arthritis.org. https://www.arthritis.org/living-with-arthritis/pain-management/chronic-pain/sleep-factors.php. Accessed September 30, 2019.
25. Osteoarthritis and Sleep. arthritis.org. https://www.arthritis.org/living-with-arthritis/comorbidities/sleep-insomnia/osteoarthritis-and-sleep.php. Accessed September 30, 2019.
26. Gooley JJ, Chamberlain K, Smith KA, Khalsa SBS, Rajaratnam SMW, Van Reen E, Zeitzer JM, Czeisler CA, Lockley SW, et al. Exposure to Room Light before Bedtime Suppresses Melatonin Onset and Shortens Melatonin Duration in Humans. J Clin Endocrinol Metab. 2011;96(3):E463-E472. doi: 10.1210/jc.2010-2098.
27. Drake C, Roehrs T, Shambroom J, Roth T, et al. Caffeine Effects on Sleep Taken 0, 3, or 6 Hours before Going to Bed. J Clin Sleep Med. 2013;9(11):1195-1200. doi: 10.5664/jcsm.3170.
28. Shaw G. Exercise and Pain Relief. WebMD. https://www.webmd.com/pain-management/features/exercise-relief#1. Accessed September 30, 2019.
29. Exercise helps ease arthritis pain and stiffness. mayoclinic.org. https://www.mayoclinic.org/diseases-conditions/arthritis/in-depth/arthritis/art-20047971. Published December 19, 2018. Accessed September 30, 2019.
30. 5 Best Ways to Safeguard Your Joints as You Age. health.clevelandclinic.org. https://health.clevelandclinic.org/5-best-ways-to-safeguard-your-joints-as-you-age/. Published September 13, 2017. Accessed September 30, 2019.
31. Amin S, Niu J, Guermazi A, Grigoryan M, Hunter DJ, Clancy M, LaValley MP, Genant HK, Felson DT, et al. Cigarette smoking and the risk for cartilage loss and knee pain in men with knee osteoarthritis. Ann Rheum Dis. 2007;66(1):18-22. doi: 10.1136/ard.2006.056697.
32. Kc R, Voigt R, Ellman MB, Li X, Summa KC, Forsyth CB, Keshavarzian A, Turek FW, Kim JS, Im HJ, et al. Chronic Alcohol Consumption Induces Osteoarthritis-Like Pathological Changes in an Experimental Mouse Model. Arthritis Rheumatol. 2015;67(6):1678-1680. doi: 10.1002/art.39090.
This content is for information purposes only. Any statement or recommendation in this publication does not take the place of medical advice nor is meant to replace the guidance of your licensed healthcare practitioner. These statements have not been evaluated by the Food and Drug Administration. MaxLiving information is and products are not intended to diagnose, cure, treat, or prevent any disease or provide medical advice. Decisions to use supplements to support your specific needs should be considered in partnership with your licensed healthcare practitioner.