Discover the Health Benefits of Sleep + Mood 
The sleep/wake cycle is the body's way of controlling sleep hours vs. waking hours. This process, also known as the circadian rhythm, is controlled primarily by two hormones, melatonin, and cortisol. Melatonin is our sleep hormone, produced at night to induce sleep, and cortisol typically spikes in waking hours to start the day. If these hormones are imbalanced, it's common to experience trouble falling asleep or staying asleep.
Serotonin deficiency has negative repercussions throughout the body. As a neurotransmitter, serotonin has a role in emotional stability, depression, sleep quality, and impulse control. The essential amino acid L-tryptophan is the precursor for serotonin synthesis but is not easily absorbed by the body when taken in supplemented form. The metabolized form of L-tryptophan, 5-hydroxytryptophan, or 5-HTP can readily cross the blood barrier and produce serotonin. The brain is not the only organ that utilizes L-tryptophan; other tissues grasp the supplemented amount before reaching the brain. Absorption is achievable by combining the B6 vitamer pyridoxal 5-phosphate with 5-HTP to help the body convert the supplement into serotonin. L-Tyrosine and L-Glutamine are amino acids critical in alleviating stress levels and enhancing sleep quality.
Melatonin, the sleep hormone, can be consumed in supplement form to help regulate the circadian rhythm. Other nutrients, like inositol, 5-HTP, and L-theanine, also help the body produce melatonin. 5-HTP can readily cross the blood-brain barrier and create serotonin when combined with vitamin B6. MaxLiving Sleep and Mood Formula contains sleep and mood supporting nutrients to encourage restful sleep and emotional stability.†
Product Information
Support restful sleep and improve your mood with MaxLiving Sleep and Mood Formula.† Certain factors, like stress, aging, and blue light exposure, may deplete melatonin production, leading to difficulty falling and/or staying asleep and contribute to an emotional imbalance. Our Sleep and Mood formula contains 3mg of Melatonin, which is a hormone produced in the body whose primary function controls the sleep/wake cycle.† Our comprehensive formula supports serotonin's normal production and regulation, an important brain neurotransmitter associated with a balanced emotional state to combat depression, stress, and anxiety.† Serotonin has numerous functions besides regulating mood, including regulation of sleep, appetite, impulse control, and alleviating depression. Our Sleep and Mood Formula contains critical nutrients that correctly help your natural sleep cycle and mood regulatory systems function.† Maxliving Sleep and Mood formula is ideal for individuals looking to promote restful, uninterrupted sleep and support a balanced mood.†
This nutraceutical supports the nutritional focus of the 5 Essentials®.
Supplement Facts
One Bottle: 60 Vegetarian Capsules
Serving Size: 2 Capsules
Number of servings: 30 Daily Servings
Case Pack: 6
Amount
% Daily Value
Inositol
500 mg
*
L-Theanine
200 mg
*
L-5-HTP (L-5-hydroxytryptophan)

(Griffonia simplicifolia) (seed)

75 mg
*
Pyridoxal-5-Phosphate

(P-5-P)

7.5 mg
*
Melatonin
3 mg
*
Proprietary Blend

L-Tyrosine, L-Glutamine

50 mg
*
*Daily Value not established
Other Ingredients:
Hypromellose (capsule), cellulose, rice hulls, rice extract, gum acacia and sunflower oil.
Free Of:
GMOs, sugar, salt, dairy, eggs, peanuts, tree nuts, fish, shellfish, yeast, wheat, gluten, soy, preservatives, titanium dioxide, artificial colors and flavors.
Warnings:
If you are pregnant, lactating, taking any medication or have any medical condition, consult your healthcare practitioner before use. Keep out of reach of children. Do not use if seal is broken or missing.For optimal storage conditions, store in a cool, dry place.
Customer Reviews
Write a Review
Ask a Question
04/09/2022
Anonymous

United States
I recommend this product
Better Sleep
This product helps me to get a good nights sleep and wake up feeling rested.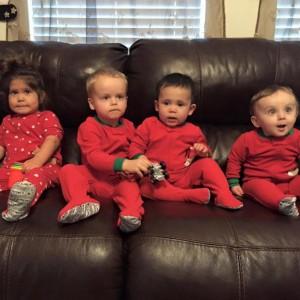 ED
03/13/2022
Ellen D.

United States
I recommend this product
Great product!
It works really well! I have had sleep issues since I went through Menopause. Not anymore.
10/17/2021
Anonymous

United States
I recommend this product
Relief
Mood and Sleep has been a great help to my mother who is in her eighties.
10/11/2021
Anonymous

United States
I recommend this product
Sleep + Mood Formula
Have used this for 2 years. It seems to help me stay on an even keel as well as sleep better.